On the morning of September 11, 2001, I was busy doing laundry. We had just arrived home after being away for a week and I was settling in for a day of housework and catching up on things. Hundreds of miles away, Joseph John Pycior was in his office at the Pentagon.

For as long as his parents can remember, Joseph John Pycior Jr. wanted to be in the Navy. As a child, he was involved in the Naval Brigade for young men, wearing tailored winter blues and summer whites and meeting every week. When he was old enough, he joined the Navy Junior ROTC where he met his future wife, Terri, whom he married in 1986. The same month he graduated from high school, Joseph, at 17, joined the Navy
and began a career that would take him onto ships, into Desert Storm, around the world and into history books.

I remember thinking as the I watched the broadcast of the WTC after being hit by the first plane. "Oh my God, what a horrible accident" was all I could think. When the second plane hit..... I couldn't comprehend how two accidents like that could happen. "What were the odds?" That was my first thought.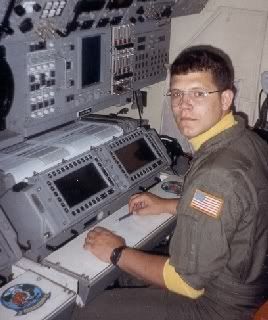 Joseph and Terri had two sons, Joseph III and Robert. Joseph was very involved with in his children's lives. He was a Cub Scout leader for Joey's den and an avid Lego fan. They all loved to fish and go camping. Joseph took great pride in being a good father.

Shortly before the Pentagon tragedy, he and Terri had talked to real estate agents about houses. They were getting ready to settle down after Joseph retired.... which was going to be very soon. They had promised their sons, this would be the last move.


The horror of it. I can't comprehend it. I can't understand it or explain it. I don't want to look at the tv but I can't tear my eyes away. Such chaos and fear. I'm lightheaded from the fear. My adrenaline is pumping and my heart is pounding. Not knowing what to do. Make it stop. Who is doing this? Why? Oh dear God, what is happening? Stay near me, my family. Stay with me, just in case. In case of what....... I
don't know... but I need you to be close. I'm frightened.


Joseph's father remembers being relieved when his son was stationed at the Pentagon. "I felt he was in the safest place in the world. The nerve center of the entire armed forces."

Joseph was looking forward to retirement and starting a new career as a middle school teacher, focusing on his favorite subject, history. The Civil War buff had completed his courses at Thomas Edison State College and would be collecting his bachelor of arts degree at a ceremony in Trenton on October 13th, 2001. Instead, his wife and sons accepted the degree for him.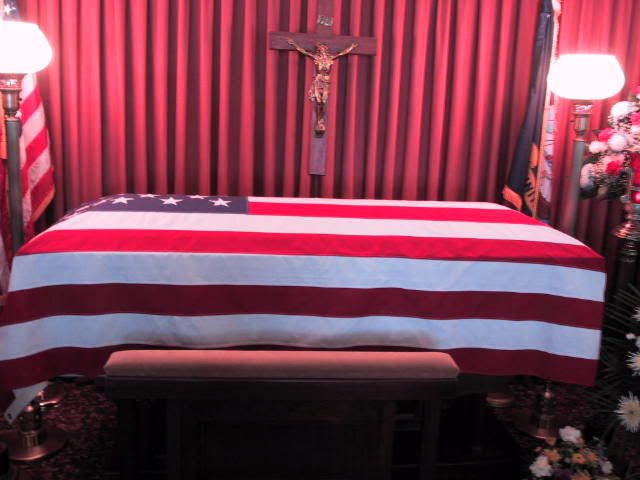 I am glad and honored to have had the opportunity to learn more about Joseph. He was a loving father, husband, brother, son and good friend to many
.
As one of his shipmates said.... " Joe had enough room in his heart to make the world better by being the best.....nothing less..... Don't worry, Joe - there are some great folks still standing watch...... Rest easy shipmate."
Rest in peace Joseph.