I did this template by myself! I had over 75% of you say you couldn't read my blog so I made this change to it until I can get it straightened out. If not...I'll keep this. I love the picture at the top. It's of the Maine Coast. I have the template set up to I can easily change the header picture and colors of the blog, leaving the basic outline the same. YAY!!!
We are getting ready for the remnants of Hurricane Cindy tonight. Patio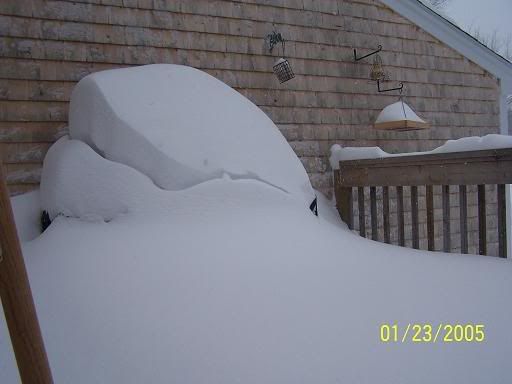 umbrellas are down, windows closed, flowers appropriately staked up. This time of year we usually get the remainder of the hurricanes and in the winter we get the brunt of the Nor'easters. Those are NOT fun. Here's the grill after one of those doozies. Yeah, we like to shovel in Maine.