Not too much excitement happening here. I surf around the net reading other blogs in envy. Why can't I write that good? Why can't I think of funny, witty things to say that will keep bringing readers back for more? Well, I guess I can just fill you all in on what's going on around here....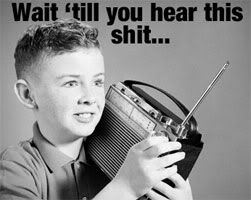 We are now the proud owners of a new hot-top driveway. Ok, ok, ok now, calm down everyone. I know it might not seem too exciting to some of you but by God, I will not be sweeping half of my driveway out of the kitchen everyday anymore. Between the dog, cats, kids, and husband all I do is continually sweep. I've put rugs outside the door and boot scrapers and STILL they track it in. If I resort to screaming at them, they look at me with a "huh? oh yeah, sorry. Do you want me to get the broom for
you
?" So, for the next 3 days, we have to park on the side of the road while it cures.
Hopefully the 3rd times as charm, because that's the number of times I have had to fill this damn swimming pool of Hannah's. Both times before it wasn't level and I didn't want to spend the summer worrying if the thing was going to tip and spill out. It's looking ok so far. If not, a package at the local Y is looking pretty good. We also have a hotel here that does a family swim package. It's only $50 per family for a month and includes all the swim time (7am-10pm) and use of the cardio room. Definitely something we are going to do next winter! Gary & I are also going to bite the bullet and join the gym again. They are running an 18 mo for the price of 12 special right now. We both felt really good when we were going together almost everyday. Sleeping better and more energy.
Hannah & I were invited to a Quilting Luncheon by my sister, Sue. The invitation said to bring a project to show and talk about. I think she only invited us to be nice because neither Hannah nor I quilt. Hannah actually has a little project she and my mom are working on. She had taken a piece of material that turns color in the sun and put all these different objects on it (buttons, plastic dinosaurs, feathers etc...) and it faded beautifully! Mom is putting a sashing around it and Hannah will stitch on it. I guess she could bring that to talk about. For me, hmmmmm, I'll have to think about this. I wonder if I'll still be let in if I don't bring a project. Maybe I'll take pictures and do a brochure to send each person as a remembrance of the day. What do you think?
Gary is fishing in the Governor's Cup this weekend. It's a fishing event sponsored by the state and is a day for the good ol' governor & state representatives to hop in bass boats and fish and raise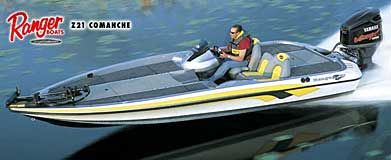 some money for something or rather. All I know is that I pity the poor sucker who gets to ride with my husband, especially if they hate to go fast. I can see Gary just flying down the lake, hair whipped back in the wind, saying to the guy "What? You want me to slow down? I bet you're one of those freaks who vote against Sunday hunting! I bet you don't want casinos in Maine! I bet you voted to stop the bear hunt! I bet you're a pussy! Hang on chump monkey - you're in for the ride of your life!"