Hannah was in an annual Primary Grade art show at Bandaloop Restaurant today. Bandaloop is a new restaurant in the Port. Very pricey and has funky, vegetarian foods. The show was neat. All the kids did a great job with their projects.
There was Hannah's Emperor Coat, which is what we went to see. It's the colorful one with the green skirt below the sun. She is very proud of it, and rightly she should be.
Some of the other crafts which caught our eye was the parade of India Elephants.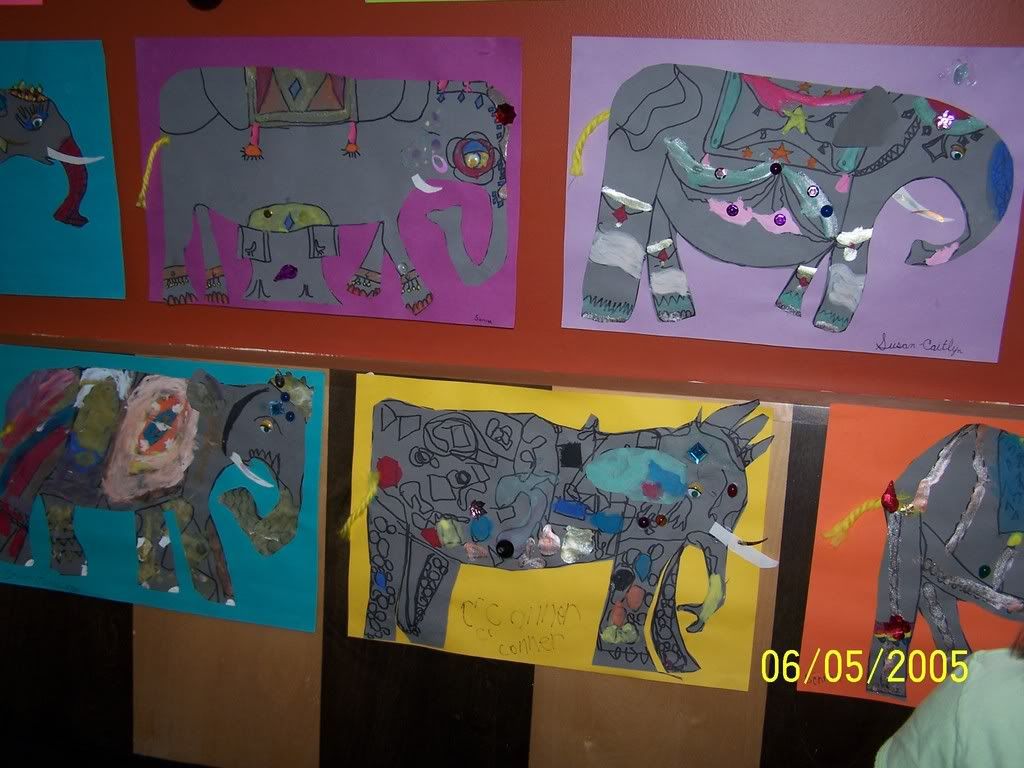 One seriously looks like a cow to me or at the very least a deranged rodeo bull.
Then there were the pigs. It was one of those displays where I had to keep my hand over my mouth to hide my chuckles.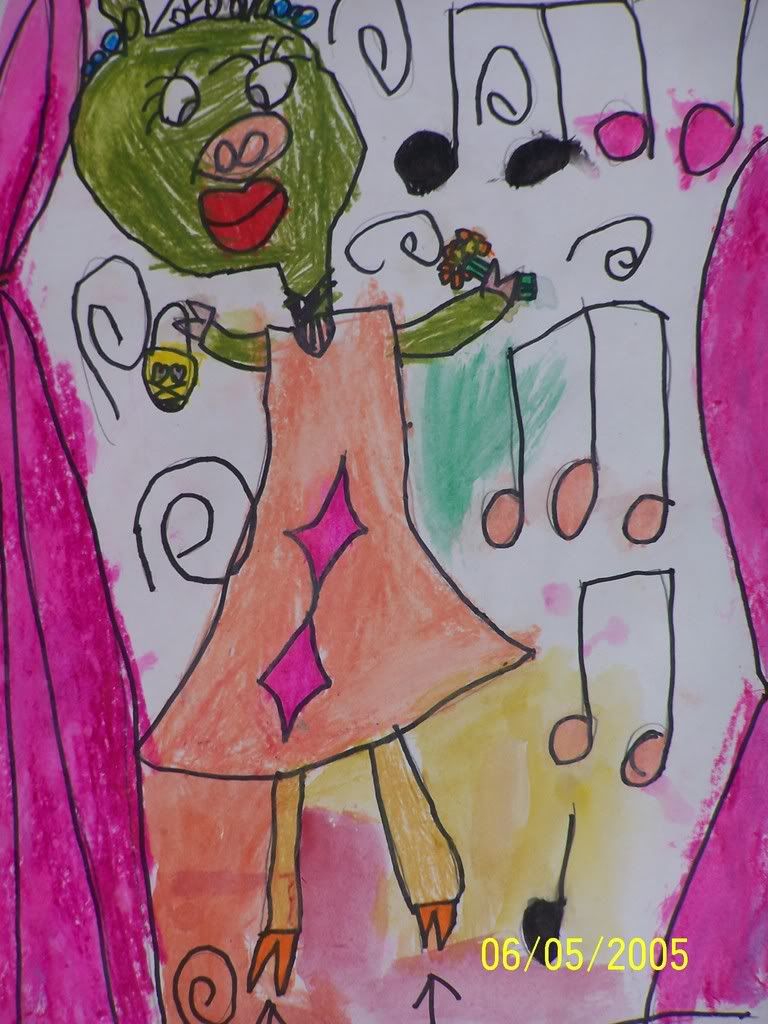 Have you ever seen a dancing pig? With giant red lips and a green face?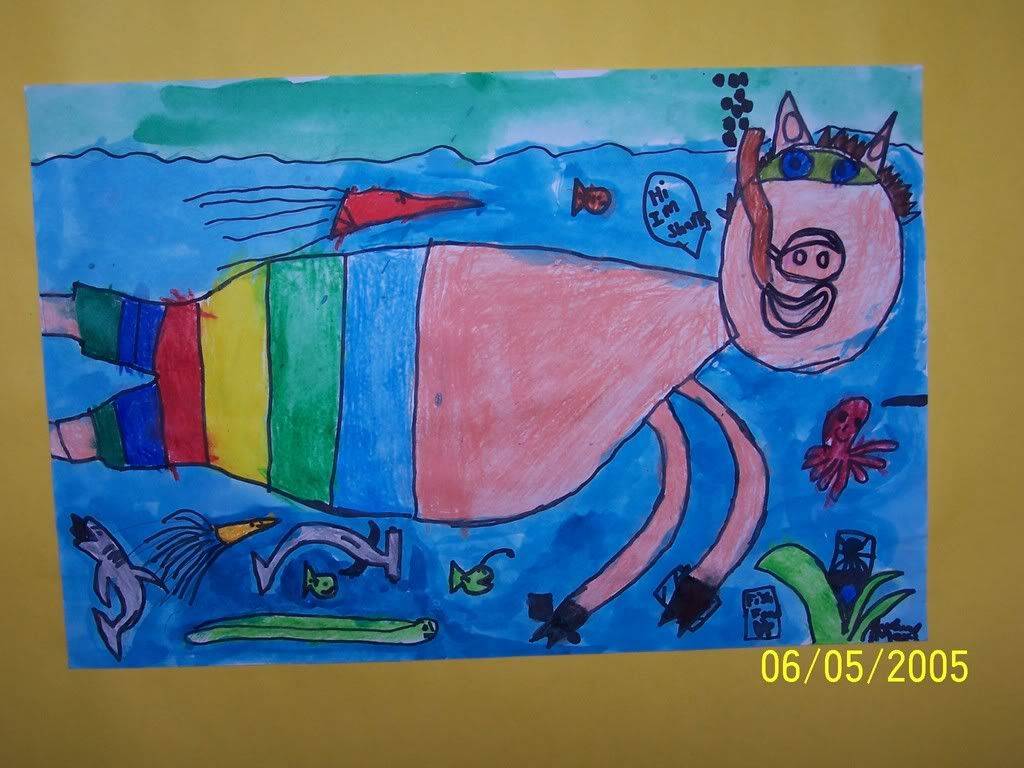 How about a swimming pig? This dude is moving - he's surrounded by jellyfish and other aquatic creatures. They are probably freaking out or curious because they've never seen a swimming pig either. Especially one in rainbow trunks.