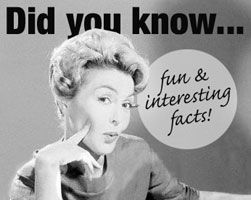 No matter how hard I try, I can not get Gary to do some things that I insist would like him to, like get his own butt out of bed in the morning. How in God's name did this man function before he got married? Case in point.... the alarm clock. I have the alarm clock on my side of the bed because I am the only one who can hear it. If it's on his side of the bed, it goes off and off and off until I scream "SHUT IT OFF!" and he'll say "Wha? Wha? Wha?" like a moron until I crawl over him to shut it off (then he'll wake up real fast thinking I'm getting frisky and want some shagging which really pisses me off). Not a good way to start the day. So, it's on my side. It goes off. I hit the snooze, turn on the news and let him ever so gently wake up. Flip side of this is if he is going fishing. He wakes up on his own using the patented 'I Must Be Doing Something Fun Male Internal Clock', gets dressed, whistles Dixie, makes coffee and is cheerfully on his way out the door in record time, while I'm left standing there with my jaw on the floor.
Fishing and my husband go together like salt & pepper, Laurel & Hardy, stocks & bonds. Gary lives and breathes fishing. Nothing makes him happier than standing in a boat for 8 hours in the broiling sun with no food. He's a very competitive fisherman too. Fierce, non-relenting and determined. It takes a strong person to get in the boat with him for the day. He'll wear you down, out-fish you and challenge you to go again the next day. When I witness my husband with these qualities in this sport, I in awe and wonder what it is that puts that drive in him? Why doesn't he tackle everything in this manner? What is it about fishing that brings this out in Gary? Are other men as passionate about their sports or hobbies? Are you?
And your answer is?????