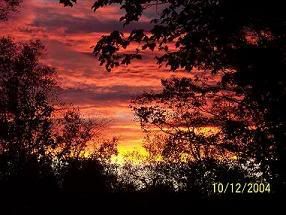 I don't want to alienate my steady readers by not posting more. I know when I check a blog, I am bummed if there is no new post. Even if it's just a short "
Hey, I'm here and doing ok. Here's what I did today"
kind of post, I still like to read them. I've thought about a few things I'd like to post about and am in the process of sorting them out in my head. What? Do you think literary genius like I put out just happens? Hell no, it takes me a while to think of it. lol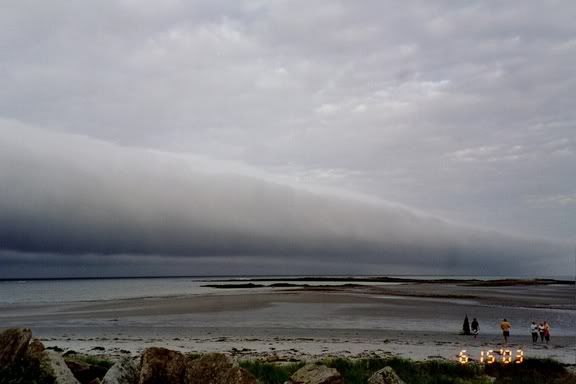 In the meantime, I do want to say that when I see a picture of something beautiful in nature, I try to take a few moments to
really
study it and enjoy it. I feel in awe that I would be so lucky to be the one to see it.
I've always thought that if I am lucky enough to be able to travel out West to see those mountains, I would probably cry with the sheer beauty of it. I don't know how people who live in places like that get anything done. I'd be staring at the all the beautiful scenery ALL THE TIME. I guess what is considered ordinary to one person is extraordinary to another.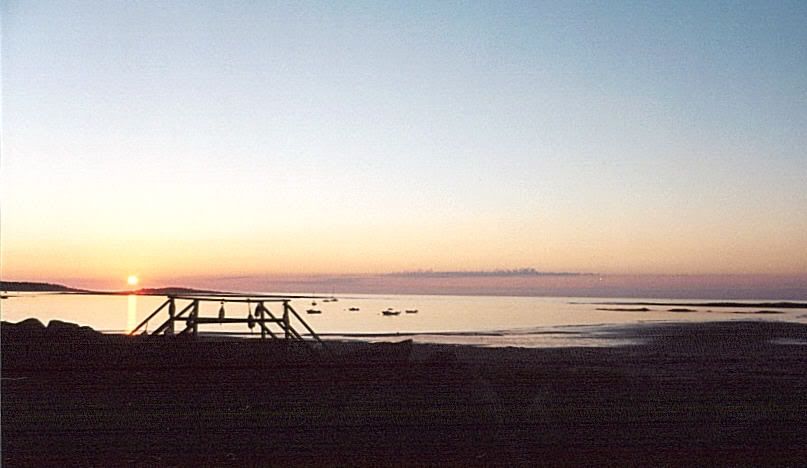 The first picture was taken out my back door after 2 days of torrential rain. It truly led semblance to the "Red at Night, Sailor's Delight" because the next day was spectacular. The next picture was taken as a storm front rolled onto Goose Rocks Beach in 2003 . It looked like a sheet was being drawn over the sky. We spend a lot of time at Goose Rocks and this was the only time I saw something like this.
The next picture is a sunrise at Goose Rocks. Now, beautiful sunrises aren't that uncommon in Maine because we are the first to see that glorious ball of fire everyday of every year. However, some days are prettier than others.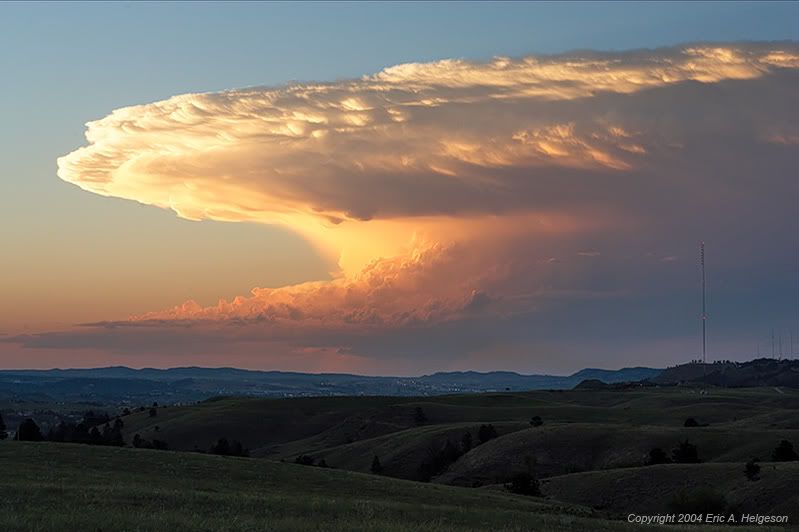 The last picture was posted on the internet. I thought it was extraordinary and warranted sharing with you all in case you hadn't seen it. It's hard to deny the existence of God, when you see a masterpiece like this painted before you.
Thank you for enjoying this beauty with me today.